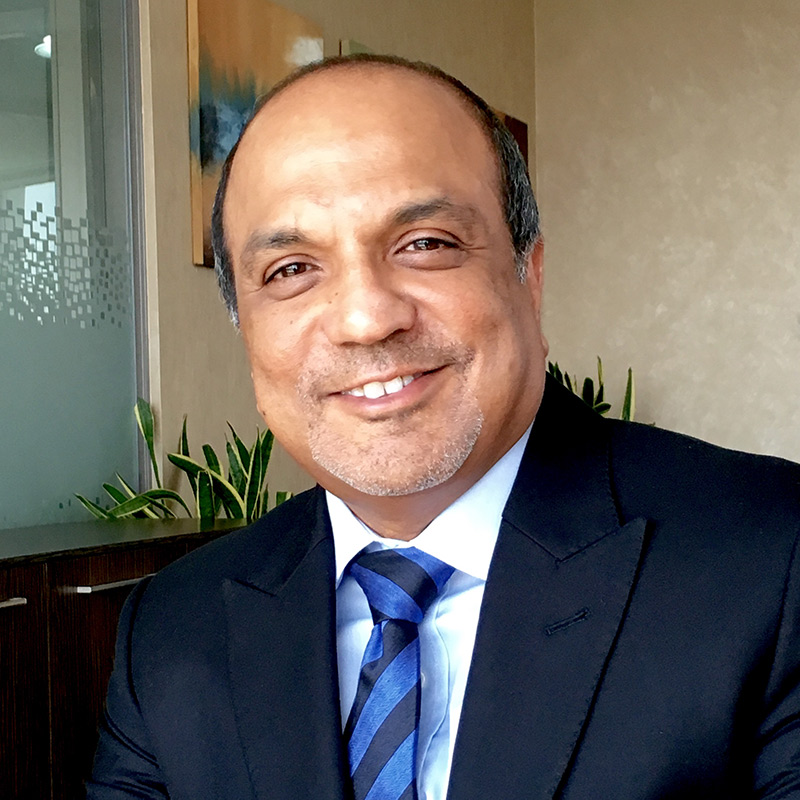 Deepak Srinivas Padmanabhan
is the Chairman and Chief Executive Officer of Malta Properties Company p.l.c. He is the Chief Executive Officer of Emirates International Telecommunications, LLC ("EIT"). EIT was specifically formed to build a telecom portfolio for Dubai Holding and currently has major investments in Europe, Middle East and North Africa. Mr Padmanabhan also serves as and Chairman of Forthnet S.A. He is a member of the Boards of GO plc, Tunisie Telecom, Axiom LLC and TiE Dubai (The Indus Entrepreneurs, as President). Prior to his current assignment, Mr Padmanabhan was the Chief Strategy & Business Development Officer of TECOM Investments, with a clear focus on the development of the ICT, Media, Education, Biotechnology and Renewable Energy of Dubai. He has been responsible for the development of the various knowledge clusters for Dubai namely, Dubai Internet City, Dubai Media City, Knowledge Village and DuBiotech. He has played a key role in the development of the district cooling business, Empower; facility management business, Idama and the Arab Media Group. He has also been instrumental in the planning and development of the Second Telecom Operator in the U.A.E., Emirates Integrated Telecommunications Company (Du). He has over 30 years of experience in the telecom industry and was responsible for developing various data communication services and setting up of related business units for Etisalat, the local telecommunications company in the U.A.E. in the past. He is a certified independent board director ("IDP") from the INSEAD Business School. He recently completed the Oxford Real Estate Program at the Said Business School, University of Oxford.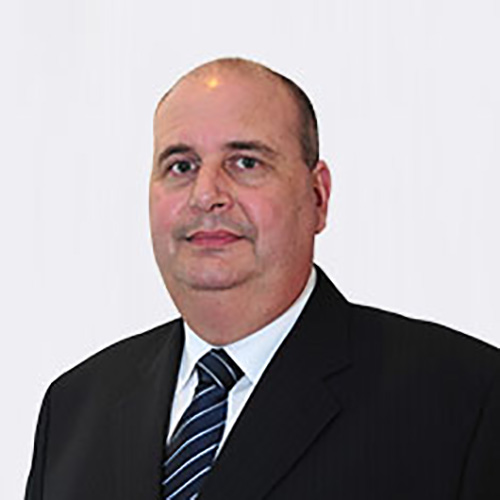 The Noble Paul Testaferrata Moroni Viani
Holds various directorships and executive positions within the Mercury Group of companies (Mercury p.l.c. being the ultimate parent company) whose main investments include hotels, leisure oriented commercial properties, a high end business centre and portfolio investments.  He is mainly responsible for market research, contracting, administration and property development. Also a Director in GO p.l.c., Vltava Fund SICAV p.l.c. and Mapfre Middlesea p.l.c.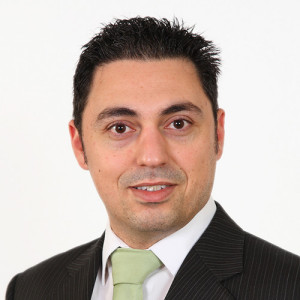 Dr Cory Greenland

Dr Cory Greenland is a self-employed Notary Public and Human Resources Consultant. He lectures in employment relations and law at the University of Malta and has served on several Boards and Committees including at NGO level. At University he graduated with a Bachelor of Communications, Master of European Studies and a Doctorate of Law. He currently serves as an Non-Executive Director of Malta International Airport plc and a member of the Board of the National Commission for Further and Higher Education.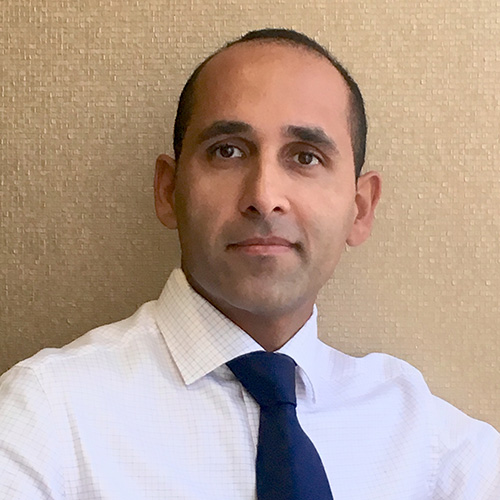 Mohsin Majid
is the Deputy CEO at Tunisie Telecom, the leading telecom operator in Tunisia. In addition to his role at Tunisie Telecom, Mohsin serves on the Boards of GO plc, Topnet, Forthnet and Malta Properties Company. Previously, he led strategy development and investment projects at Emirates International Telecommunications, LLC ("EIT"), an investor in the TMT sector. Prior to joining EIT, he was a strategy consultant at Analysys, advising telecom and media companies, investment banks and regulators on strategy and policy issues. He studied Manufacturing Engineering at Cambridge University.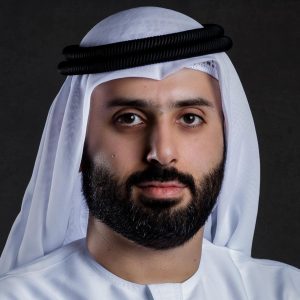 Mr. Sayed Mohamed Mohamed Noor Sharaf
Mr. Sharaf is the Chief Executive Officer of Arab Media Group ("AMG"), the media and entertainment arm of Dubai Holding and is responsible for spearheading AMG's mission to be the leading media and entertainment businesses in the Middle East.
Prior to joining AMG, Mr. Sharaf started his career at Dubai Holding's private equity vehicle, Dubai International Capital, where he was an integral member of a team responsible for portfolio management and divestments of one of the Middle East's largest Private Equity portfolios. He subsequently joined Dubai based developer Meraas where he led an investment team that was responsible for sourcing transactions, as well as negotiating, establishing, and managing a number of key joint ventures.
Mr. Sharaf has served as a board member, committee member or board observer at numerous organizations including Rivoli Group, Ishraq Holding, Dubai Aerospace Enterprise, Travelodge, Doncasters, StandardAero, and Yvolv.  He has a Bachelor's degree in Economics with a minor in Entrepreneurial Leadership from Tufts University in Medford, MA as well as a Master's degree in Finance from The George Washington University in Washington, DC and was one of the first students selected as part of the EDAAD scholarship program initiated by The Executive Office of His Highness Sheikh Mohammed bin Rashid Al Maktoum.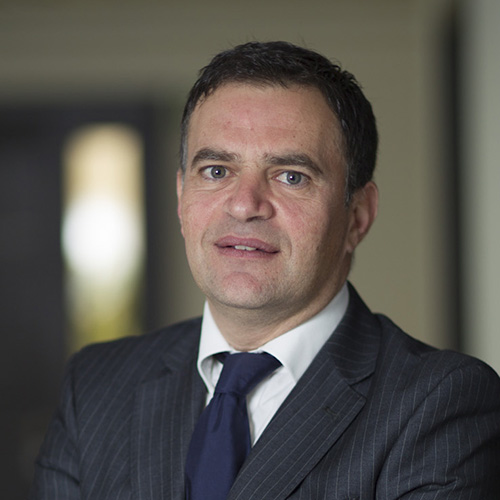 Dr Francis Galea Salomone
– Company Secretary
Dr. Francis Galea Salomone holds a bachelors degree in International Business and a Masters degree in European Studies from the University of Kent. He read law at the University of Malta, and graduated as a lawyer in 2002, after successfully defending a dissertation entitled Regulating Market Abuse on the Stock Exchange.
Prior to moving into legal practice, Dr. Galea Salomone held a number of senior positions in the private and public sector. He currently holds the position of partner in Galea Salomone & Associates, with particular focus on Corporate and Commercial law. He acts for a number of local and international clients in the corporate and commercial sector. His areas of specialisation include Company Law and Financial Services Law, with a specific interest in Corporate Governance. He has extensive experience in advising public listed companies and private companies on the regulatory and corporate governance aspects of their business including assisting international clients who need to establish new operations in Malta. Over the past 12 years he has acted as legal advisor to a number of local and foreign clients involved in mergers and acquisitions.
Dr. Galea Salomone also acts as Company Secretary to GO plc. He also acts as Company Secretary to a number of private companies and other Public Interest Companies in Malta. Dr. Galea Salomone has continued to pursue an academic interest in company law, compliance and financial services legislation.